Shooting Star Archery Academy

The SKY is NOT the limit, it's just the VIEW...

ABOUT
Shooting Star Archery Academy was created to provide mobile archery services on location to the Bucks County, Montgomery County, Lehigh County, Philadelphia & New Jersey areas. We specialize in archery instruction and provide ALL archery equipment to public & private organizations. Shooting Star Archery Academy travels to Parks and Recreation Programs, Schools, Home School programs, After School programs, Summer Camps, 4-H clubs, Scout Troops, Senior Centers, Religious organizations, Corporate skill building events and BIRTHDAY PARTIES!
Archery is a universal life-time sport, anyone can do it! Archery is a sport that builds upper body & core strength along with balance & hand-eye coordination. Archery develops strong problem solving skills, focus,
determination & patience! Archers learn to tune out distractions and concentrate on each shot. Building confidence and self esteem along with making new friends are other benefits to archery. Archery teaches coping skills that can help you in everyday life! WHY ARCHERY? Not every athlete is a ball player...PLUS IT'S FUN!!



---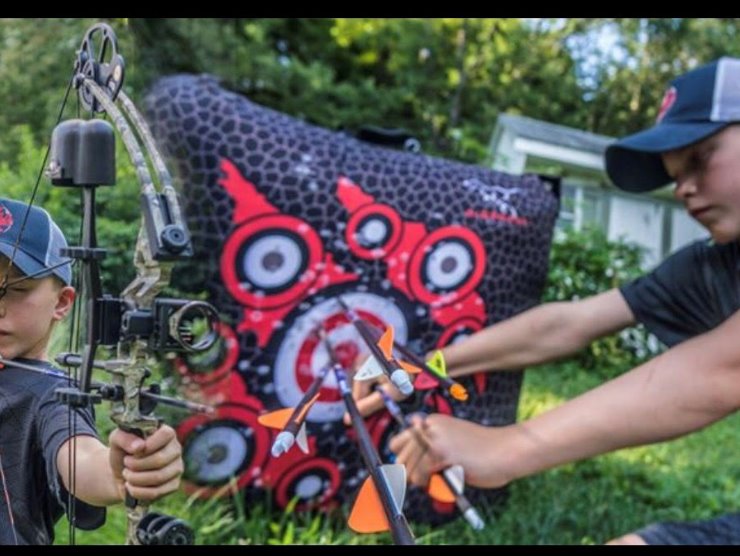 OUR MISSION
To provide a safe & FUN environment where students can develop at their own pace, practicing precision, proper form and promoting the joy & fulfillment that archery can bring! Each archer
is set up for SUCCESS! Enjoying the outdoors and connecting with nature while teaching new skills is our passion! Shooting Star Archery Academy is committed to providing staff that is knowledgeable, certified and is background checked. We are proud members of USA Archery which is the governing body of our sport, USAA certified, S3DA certified, NASP & SafeSport certified.
What we do...
We travel on location to: Schools, home school programs, summer camps, parks & recreation programs & any interested group! We provide a large assortment of archery equipment, including bows, arrows, targets, 3-D targets, safety netting, inflatables & more! Each week is a new & exciting lesson plan! We can set up outside, in a gym, multi-purpose room, activity center, class room or any area that has a minimal of 15x20 of open area. We take care of all of the marketing, registration, attendance and payments. *Contact us for special pricing and the opportunity for the participating organization to earn profit!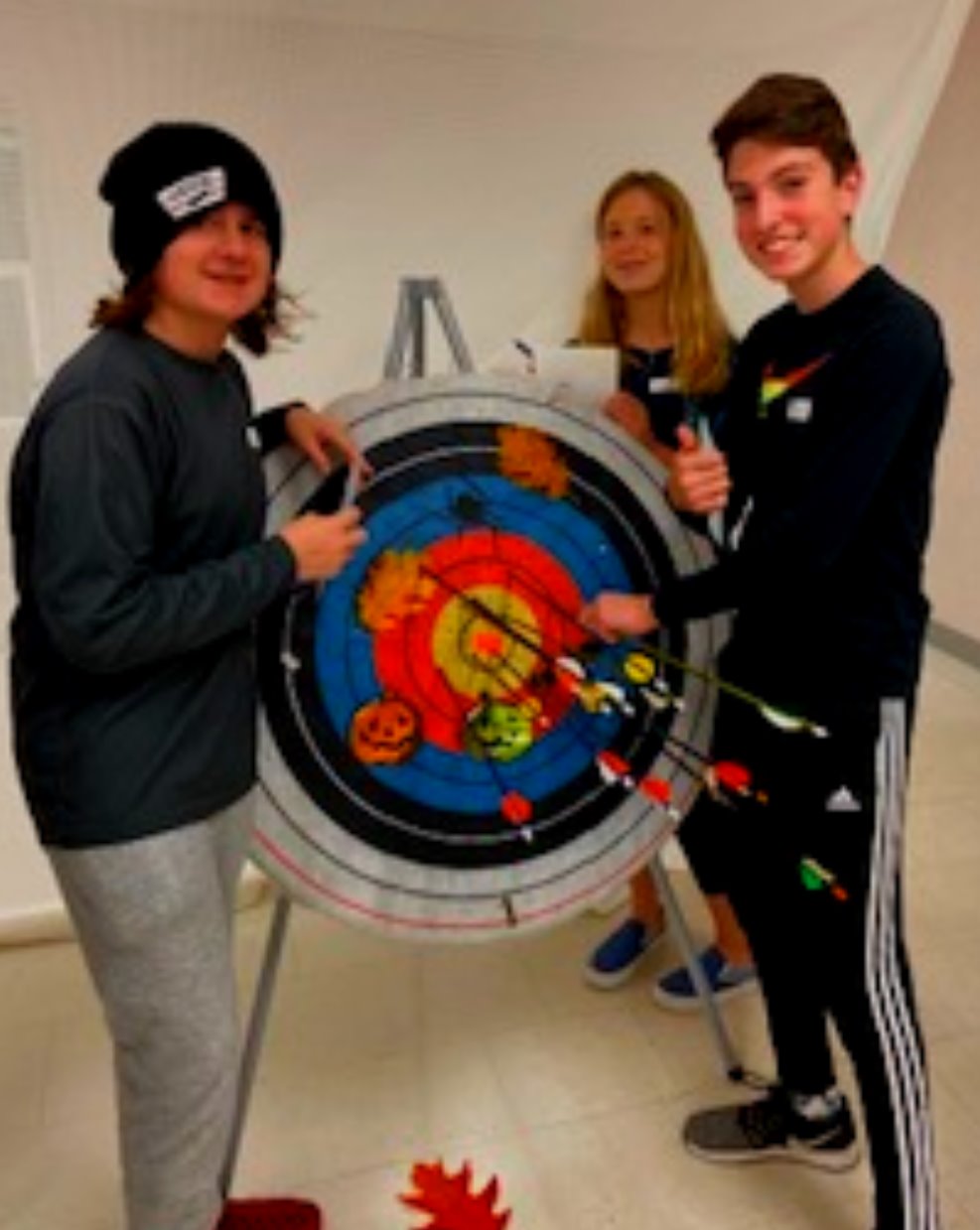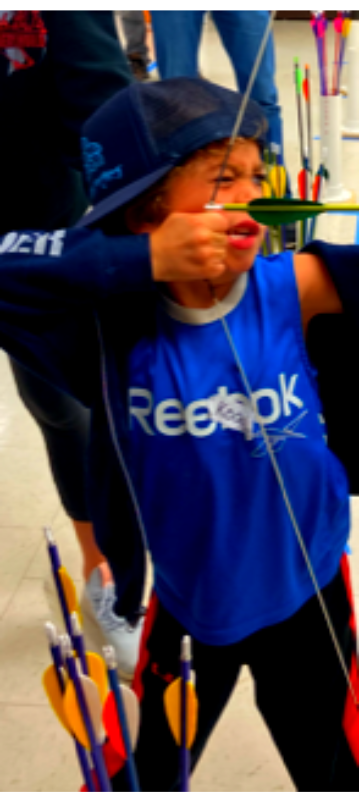 Classes are typically 1 hour in length and are held in 4 week, 6 week or 8 week sessions. Each class consists of approx. 12 students per class. Classes are broken down by age groups and ability levels, ages 5 & up. One-time archery clinics are also available. * A minimum of only 12 students is required to bring our program to you!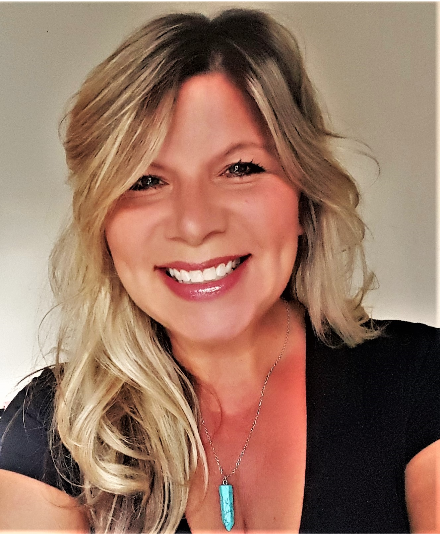 DONNA LYNCH
PROGRAM DIRECTOR: Entrepreneur with a background in early childhood education. Creator of the "Mobile Gym" serving over 500 day care centers & Summer Camps. Founder of Flip-N-Fitness Gymnastics Ctr. and GymMini Cricket KidSports Center's. Member of USAA, S3DA, NFAA. Certifications: USA Archery- Team USA Olympic Governing body, S3DA Archery, SafeSport Certified. Competitive Archer and mother of 3!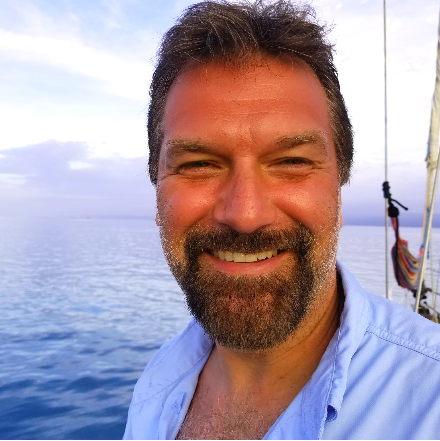 AJ LYNCH
ARCHERY INSTRUCTOR: OWNER/OPERATOR of Bob & AJ's Archery World. Master Bow Technician. Awarded Master Taxidermist. Owner of Total Taxidermy.
Member of USAA, Member of S3DA. Certified S3DA Instructor. SafeSport Certified, Competitive Archer, Avid bow hunter & Father of 3.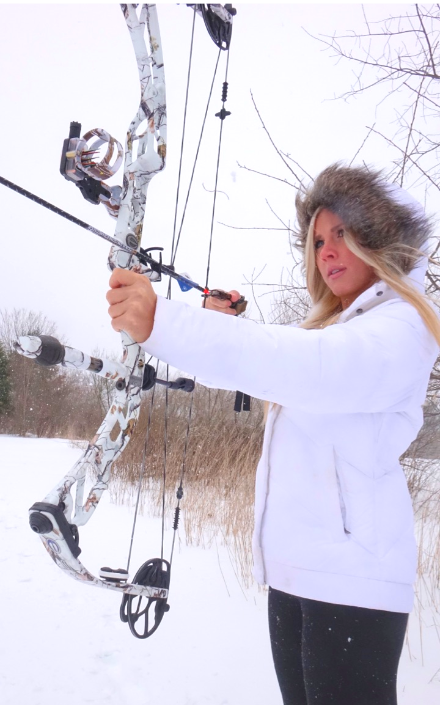 SHANNON ST.CLAIR
ARCHERY INSTRUCTOR: Temple University Fox School of business graduate Jan 2020. Bachelor's Degree in Business Marketing/Supply Chain; Lux Living Interior Designer. Gymnastics Instructor at GymMini Crickets & Leaps-N-Bounder's. Member of USAA, USAA certified coach, SafeSport Certified.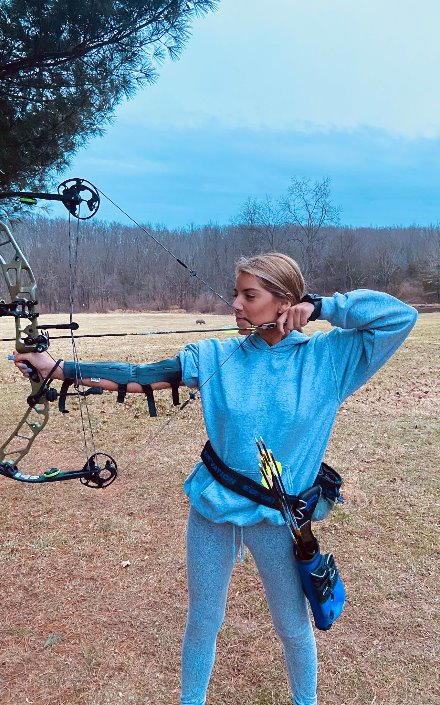 KYLIE MCILWAIN
ARCHERY INSTRUCTOR:
West Chester University Graduate May 2022
Member of USAA, USAA certified coach, SafeSport Certified.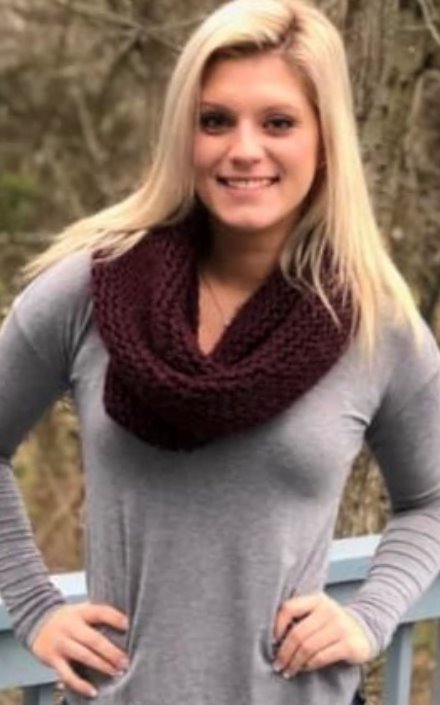 JESSICA HENDRICKS
ARCHERY INSTRUCTOR: DeSales University Graduate May 2020. Early Childhood Education. Teacher's Assistant; Summer Camp counselor-Children of America, The Learning Experience, Camp Curiosity. CPR/First Aid Certified. Member of USAA, USAA certified coach, SafeSport Certified.
SHOOT ON OVER TO THE PARTY:
Party Information & Pricing:
ONE hour party led by certified Instructor's, at your location! We provide a large assortment of Archery Equipment including: Bows, Arrow, Targets, 3-D targets, an INFLATABLE Archery hover shoot, safety netting & MORE! Your guest's will enjoy an archery lesson, followed by non-stop ARCHERY FUN! Open shooting stations at various targets, archery games and an inflatable hover shoot, sure to IMPRESS EVERYONE! This unique party is different than the norm....and will create lasting memories of active celebration! *Parties held in locations from back yards to catering halls (anywhere that has an open area of a minimum of 15x20 open area).

PRICE:
Up to 12 people- $299.00
over 12-$20.00 PP.
Guest of honor is FREE and receives a REAL ARCHERY TROPHY! Awards for ALL participants. Also includes party invitations.
AGES: 5 & up
WHEN: Fri., Sat., Sun
TIMES: Fri- 6:00 PM; Sat & Sun-11:00, 2:00, 5:00
Call (267) 377-9348 or email: shootingstararchery@gmail.com to check availability. 50% deposit due to Book the party , balance is due at the party arrival-ALL payment methods are accepted. Please click the "Buy Now" button below to submit your deposit on-line. Need a location? *Ask us! *In the event of a weather/illness related cancellation SSAA promises a re-scheduled date or a full refund.
Parks and Recreation Partners:

Click the link to register for Shooting Star Archery in your Township
Doylestown Township Parks and Recreation:
425 Wells Rd.
Doylestown, Pa 18901- Archery Location Doylestown Community Center
215-348-9915
http://www.doylestownrec.com/info/activities/program_details.aspx?ProgramID=29094

Newtown Township Parks and Recreation:
100 Municipal Rd
Newtown, Pa 18940- Archery location Clark Nature Center on Durham Rd. (RT. 413)
https://newtownfun.com/info/activities/program_details.aspx?ProgramID=30758
Perkasie Borough Parks and Recreation: Archery Location: Lenape Park, ice rink
620 West Chestnut St.
Perkasie, Pa 18944
https://perkasierec.com/info/activities/program_details.aspx?ProgramID=30025
Northampton Township Parks and Recreation: Archery location: Clark Nature Center (Rt 413)
55 Township Rd.
Richboro, Pa 18954
215-357-6800
www.northamptonrec.com/info/activities/program_details.aspx?ProgramID=4998

Upper Southampton Township Parks and Recreation: Archery Location: Clark Nature Center (Rt 413)
913 Willow St.
Southampton, Pa 18966
215-355-9781
https://www.ustwprec.com/info/activities/program_details.aspx?ProgramID=30114

Upper Moreland Township Parks and Recreation: Archery location Mason Mill Park Willow Grove
117 Park Ave,
Willow Grove, Pa 19090
http://uppermorelandrec.com/info/default.aspx
Middletown Township
3 Municipal Way
Langhorne, Pa 19047
(215)750-3800
https://parksandrec.middletownbucks.org/live/ParksRec/portal/Home


Warminster Township Parks and Recreation: Archery Location: Veteran's Park
1100 Veterans Way
Warminster, Pa 18974
215-443-5428
https://warminstertownship.org/specialevents/
The last day of Fall classes are October 22, 2020
Pipersville Location: (4wk)
WHEN: Thursdays 5:00-6:00
WHO: Ages 5 and up (youth & adults)
WHERE: 89 Municipal Rd. Pipersville, Pa 18947
COST: $72.00
Exploring Archery Program in beautiful Pipersville!
Outside archery lessons by certified instructors.
Equipment is provided or you may bring your own.
Student's will be separated into groups depending on age, ability and the number of registration's.
You will receive a registration/waiver to complete upon receipt of payment link below.